HUAWEI X GENTLE MONSTER Smart Eyewear [ Eastmoon ] - The Debut Collection | 8 Hours Play Time
Price

RM1,599.00

Brand
Huawei
Size (L x W x H)
12 cm x 12 cm x 6 cm
Availability
In Stock

Variants

Quantity
Description
Highlight
↵Original Malaysia 1 Year Warranty
Product details of HUAWEI X GENTLE MONSTER Smart Eyewear [ Eastmoon ] - The Debut Collection | 8 Hours Play Time

HEARING THE HERALD

Smart Eyewear is the New Fashion
An innovative type of wearable device1 is created for a new lifestyle of smart living. More than a hot fashion item, HUAWEI X GENTLE MONSTER Eyewear accompanies you every day and facilitates your communications in the hustle and bustle of city life.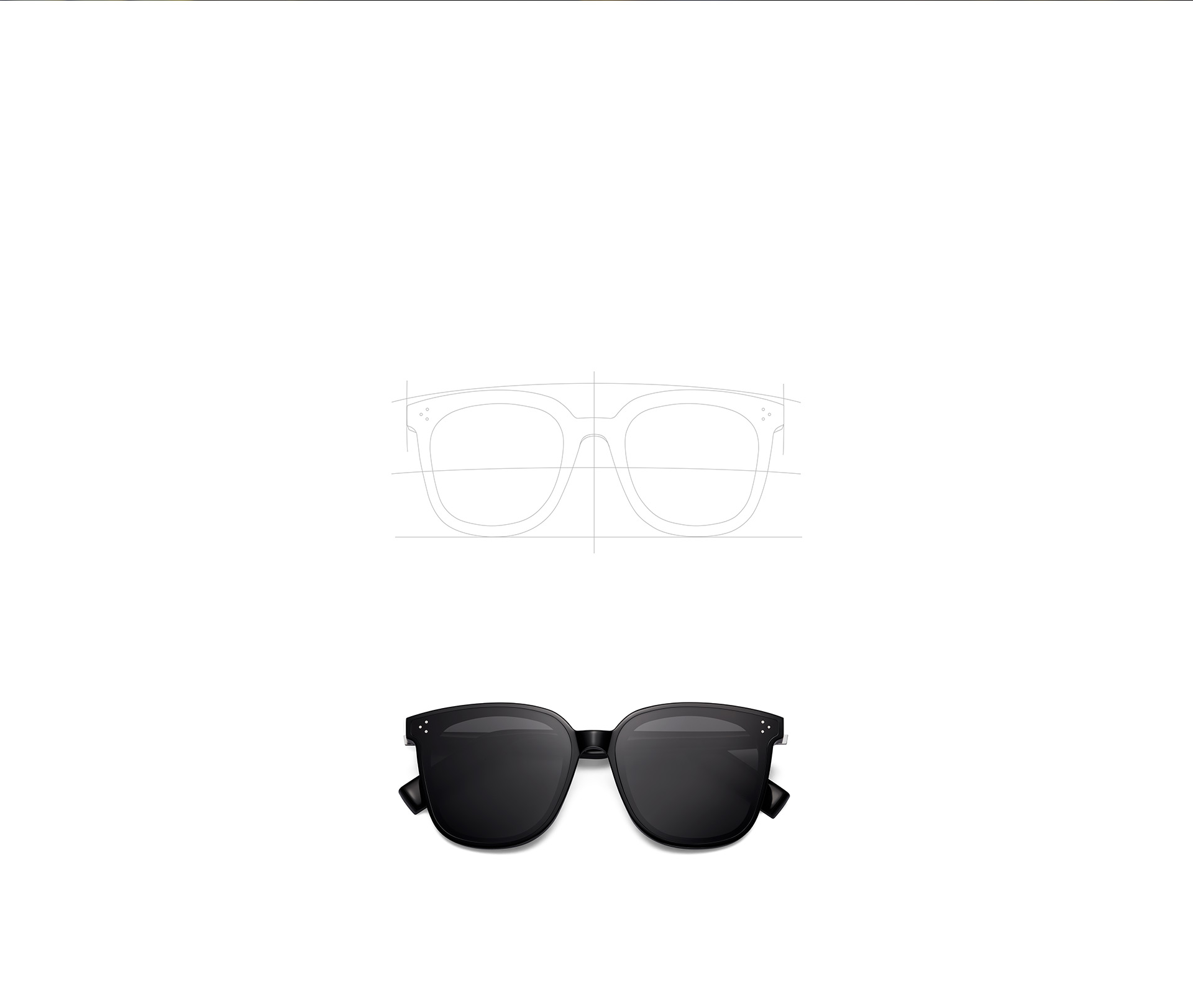 The Debut Collection
Combining the trendy design of GENTLE MONSTER and intelligent technology of HUAWEI, this eyewear provides you an extraordinary visual and wearing experience unlike any other. A versatile selection, including 3 types of optical glasses2 and 2 types of sunglasses, satisfies your imaginations in different occasions.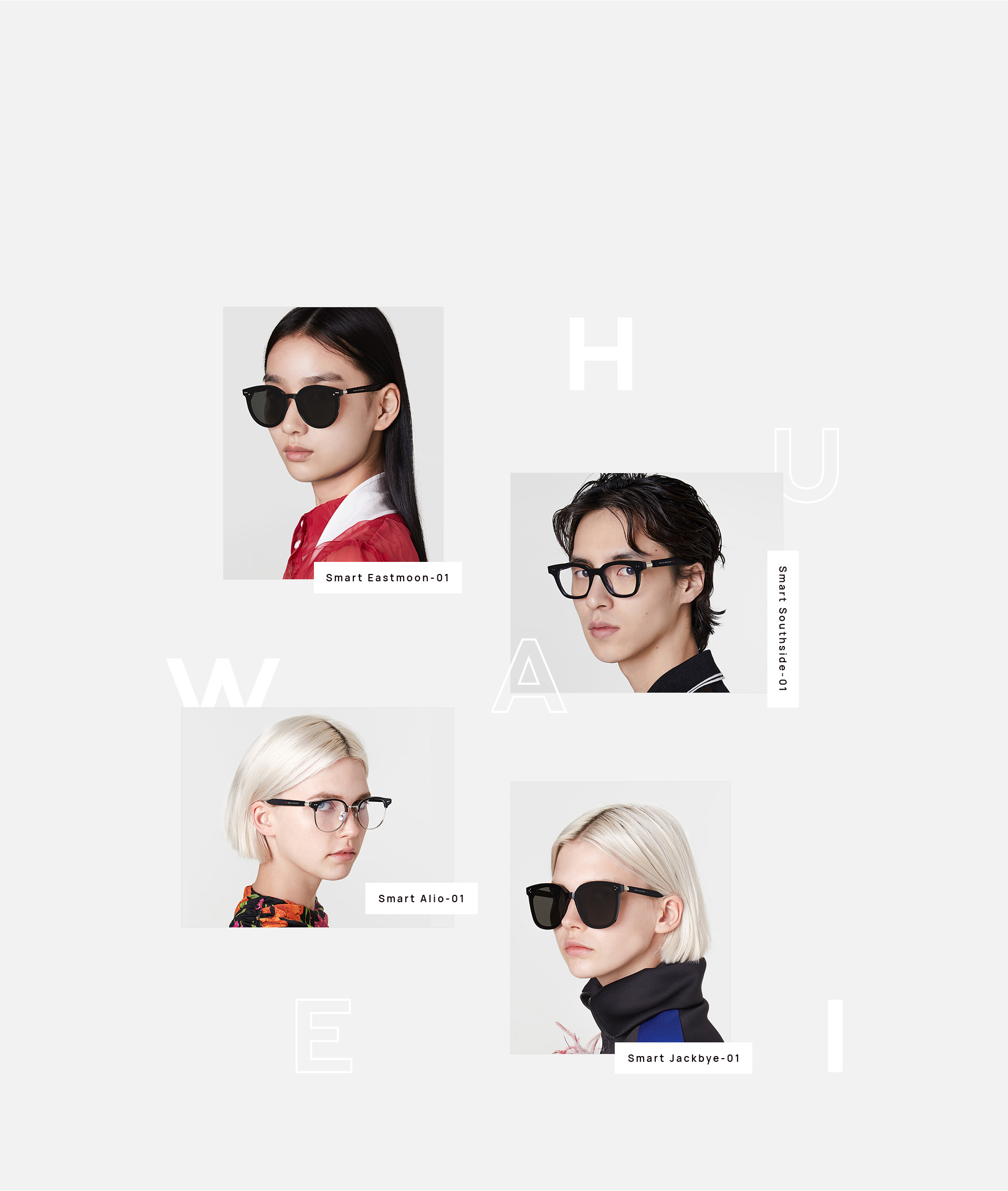 The Advanced Boutique
The advanced technology and craftsmanship enable you to enjoy the stylish look and comfortable lightweight wearing experience. Adopting the stacking method, the integrated glass frames utilise various features inside while still achieve the IP673 level water and dust resistant.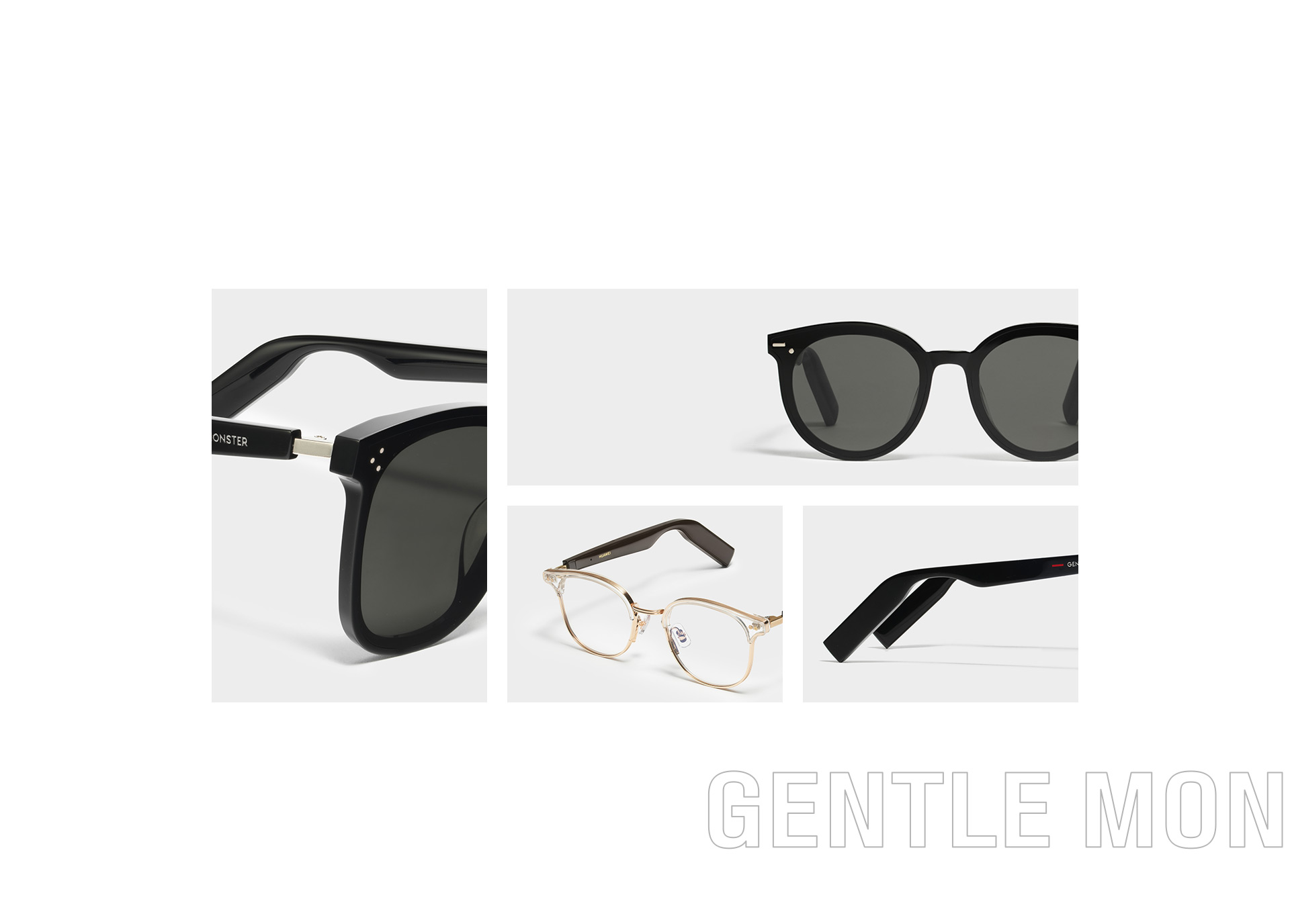 Born to Hear
Dual speakers and semi-open design let you immerse in the vibrant and layered sound field and embrace the impressive audio clarity. The unique audio cavity fosters directional sound beams, minimizing sound leaks to protect your privacy.4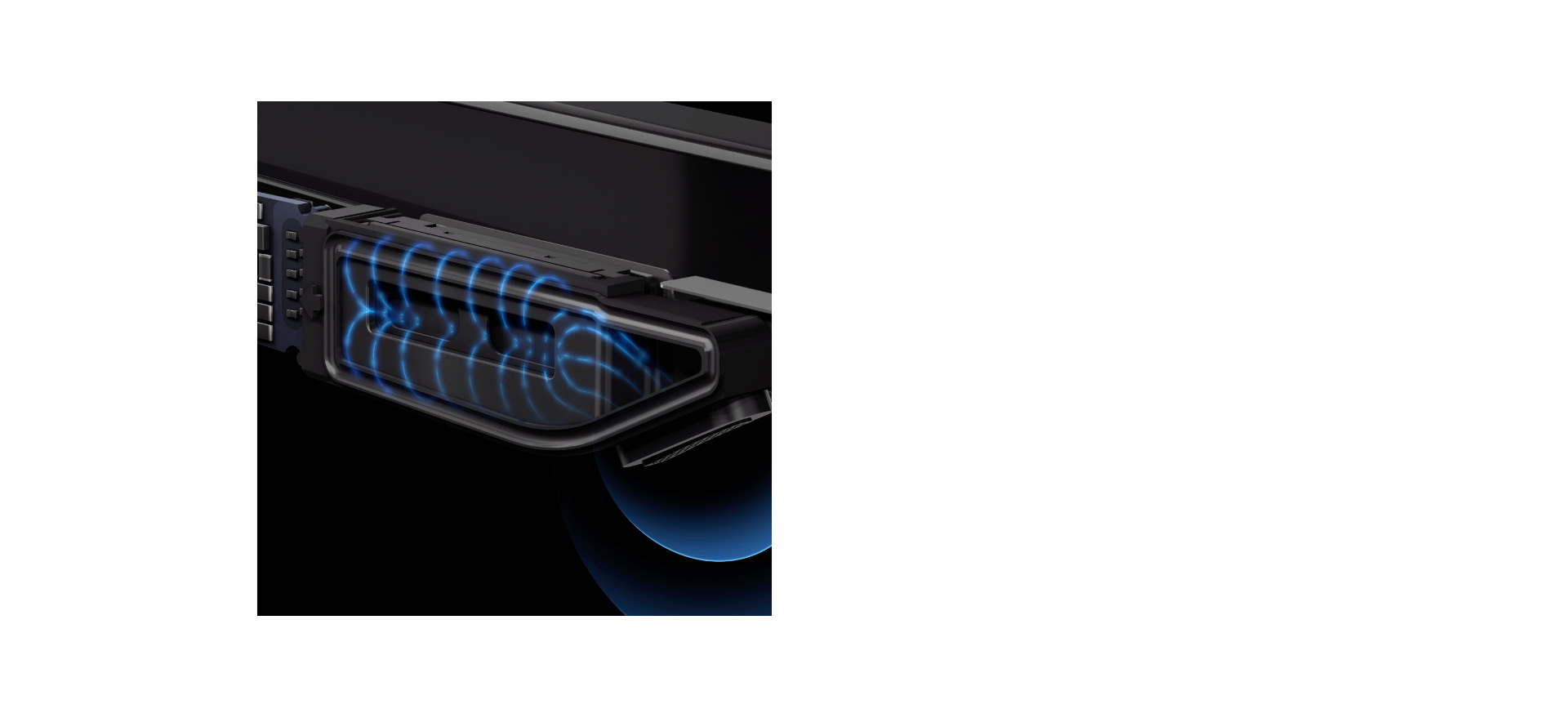 Intelligent Noise Reduction
Achieving linear beam noise reduction on dual microphones of each slim temple, this exclusive industry design is a great success of maintaining the audio clarity during communications. Enhanced by the AI speech noise-reduction technology, you will always be heard easily.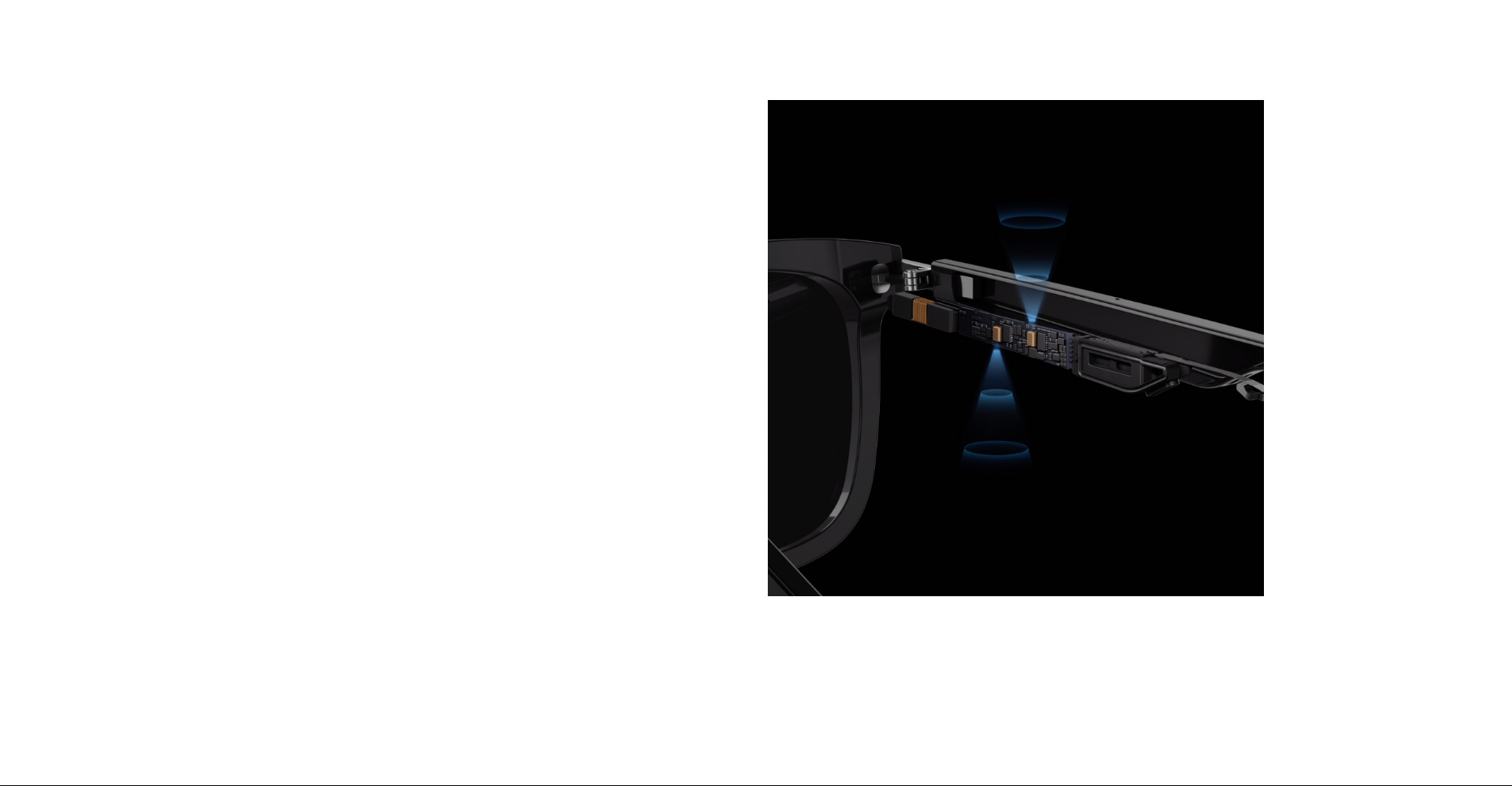 New Style of Charging
Charging has never been so convenient and elegant. The exquisite leathery spectacles case is specially designed as a wireless charger. Put it into the case correctly, then charging starts.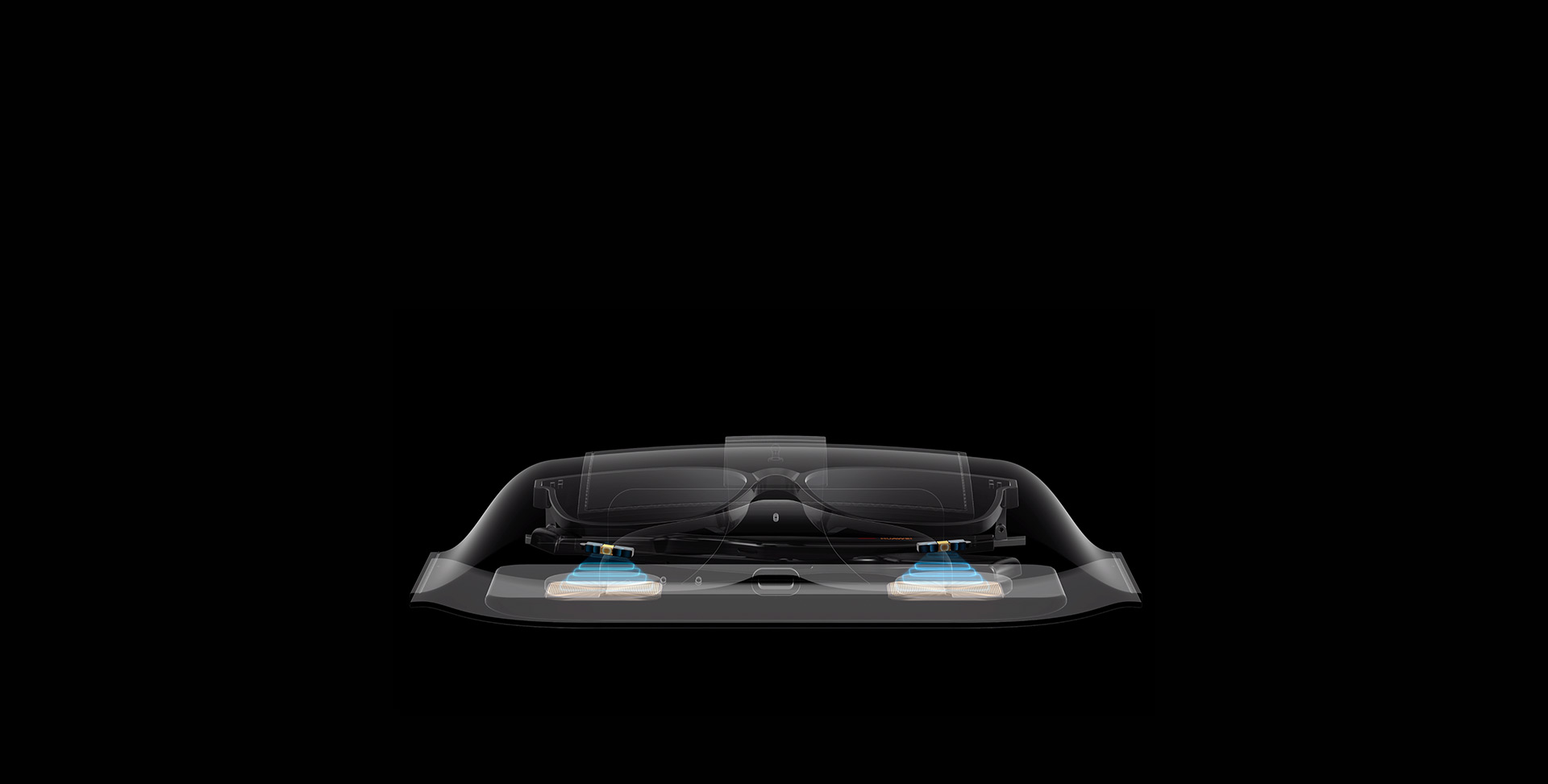 The Power Monster
A single charge could guarantee HUAWEI X GENTLE MONSTER Eyewear to make calls or play music more than 2.5 hours. Put it into the battery built-in case for multiple charging, the playtime can last for 8 hours in total.5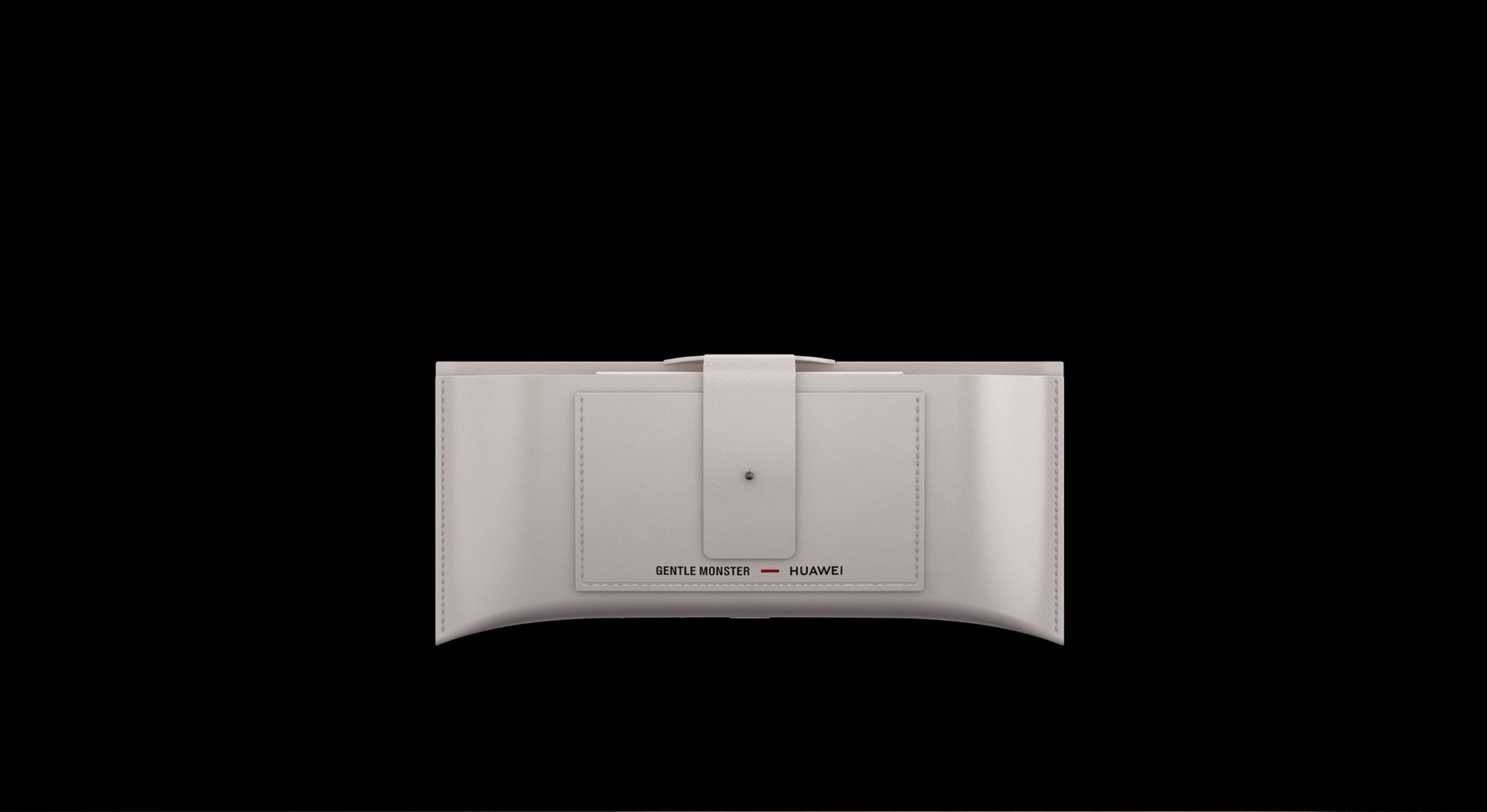 Smart Control, Delicate Care
Wearing it at different time, you will be offered with humanized greetings.6 Answer or end calls, play or pause playbacks with a simple double-tap.7 Built-in sophisticated sensors team up for the automatic audio control. It will pause music once you put it down or resume playback in 15s after you put it on.8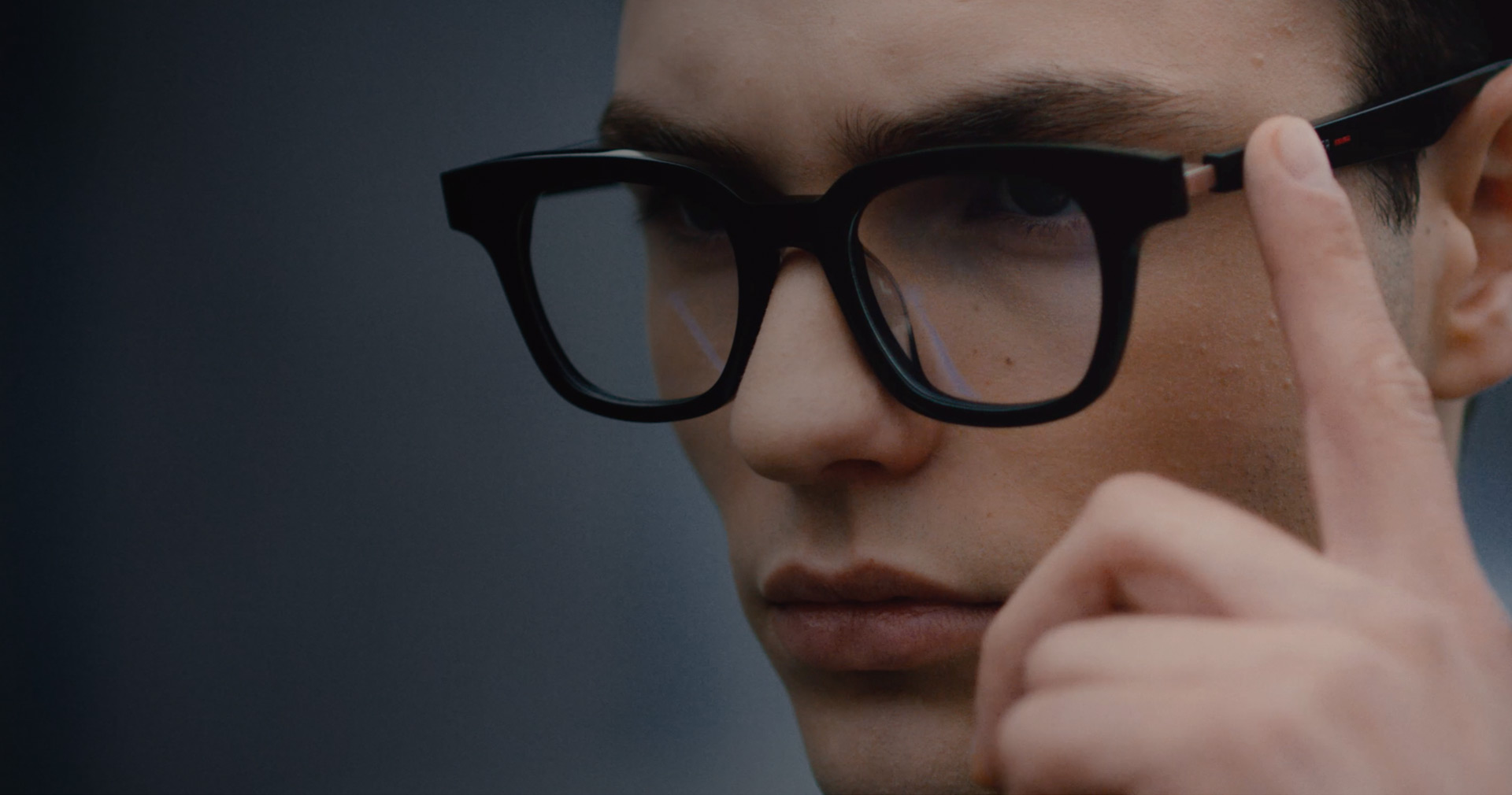 1. Some functions may not be compatible with iOS system.
2.HUAWEI does not provide optometry services and all the three optical eyewear are sold with normal glass lenses using universal lens mounting techniques. To protect your vision, it is recommend to replace them with prescription optical lenses. Pay attention to the electronic components in the temples. Do not heat or bend the temples. Do not use any ultrasonic instruments to clean the lenses.
3. Not professional water-resistant eyewear. The protection may degrade due to daily use. Do not charge the eyewear if it is wet. For more information about cleaning and drying, please refer to the instruction book. Damages led by liquid soaking are out of warranty service.
4. Directional audio cavity design can minimize sound leaks theoretically. The real effects are related to the surrounding noises and adjusted device volume.
5. All data are obtained from HUAWEI Laboratories through tests.
6. Compatible with HUAWEI Phones using EMUI 9.1.0.192 and above. Otherwise, an APP is required. You will hear the greetings from the right frame when you wear the glasses first time during certain periods.
Morning greetings available from 6:00 to 11:59; Afternoon greetings available from 12:00 to 17:59; Night greetings available from 18:00 to 22:59; No greetings available from 23:00 to 5:59. These greetings will be received only when eyewear connects your phone and wearing perception function is on.
7. This function is turned off by default. You can turn it on manually. Unable to set the functions in iOS. To perform this function, please download an app in Android system.
Wake-up: Double tap the sidepiece you have set to wake up voice assistant of HUAWEI phone when you enjoy music, or your phone is in standby mode.
Music play/pause: Double tap the sidepiece you have set to play or pause the music.
Calls answer/end: This function will be default on once you initiate "wake-up voice assistant" or "music play/pause". Double tap any sidepiece to answer calls or hang up.
8. This function is turned on by default. You can turn it off manually.
Reviews (0)
view all
back
What's in the box
Glasses (with built-in battery) x 1, Charging case (with built-in battery) x 1, USB data cable (USB Type-A to USB Type-C) x 1, Quick Start Guide (multi-language) x 1, Safety information (multi-language) x 1, Warranty card x 1, Lens cloth x 1